At Kelly European Freight Services Ltd, we believe in providing a quality service for our customer base.
With that in mind, we have recently purchased 6 new trailers to ensure our customers can be safe in the knowledge that their product is being moved in nothing but the best kit.
Today seen the first of 4 new Schmitz Cargobull Tri-axle Deep Freeze Dual temp trailers added to our fleet. These trailers have been liveried up with the new modern logo and colours of our sister company KFW Group.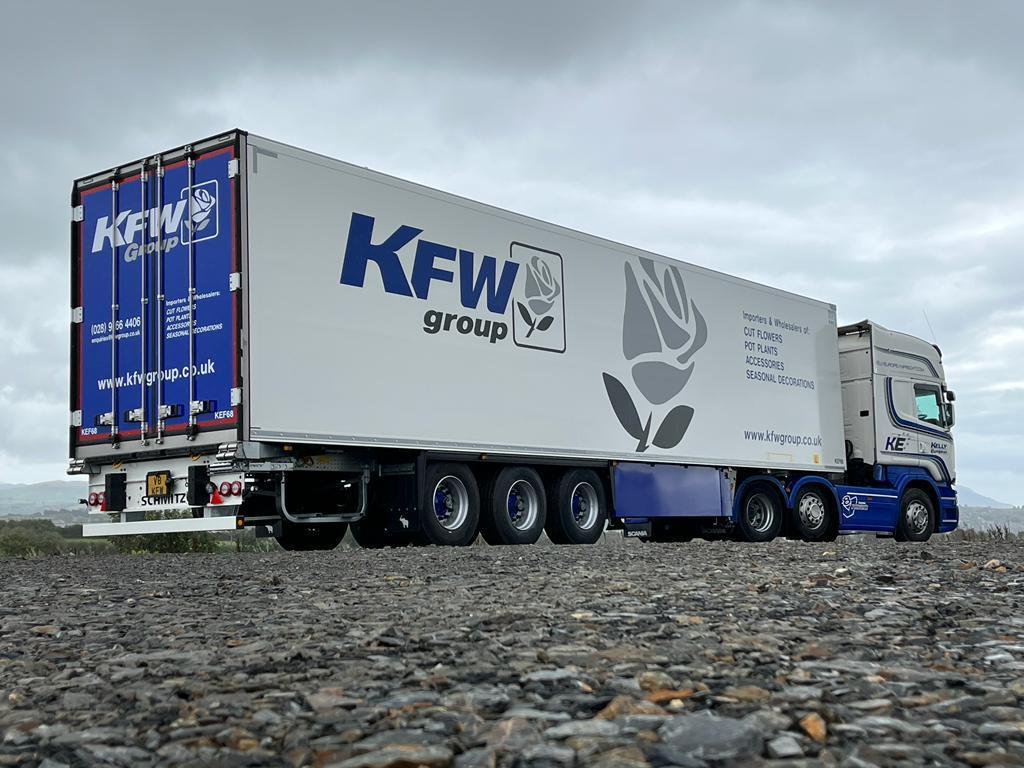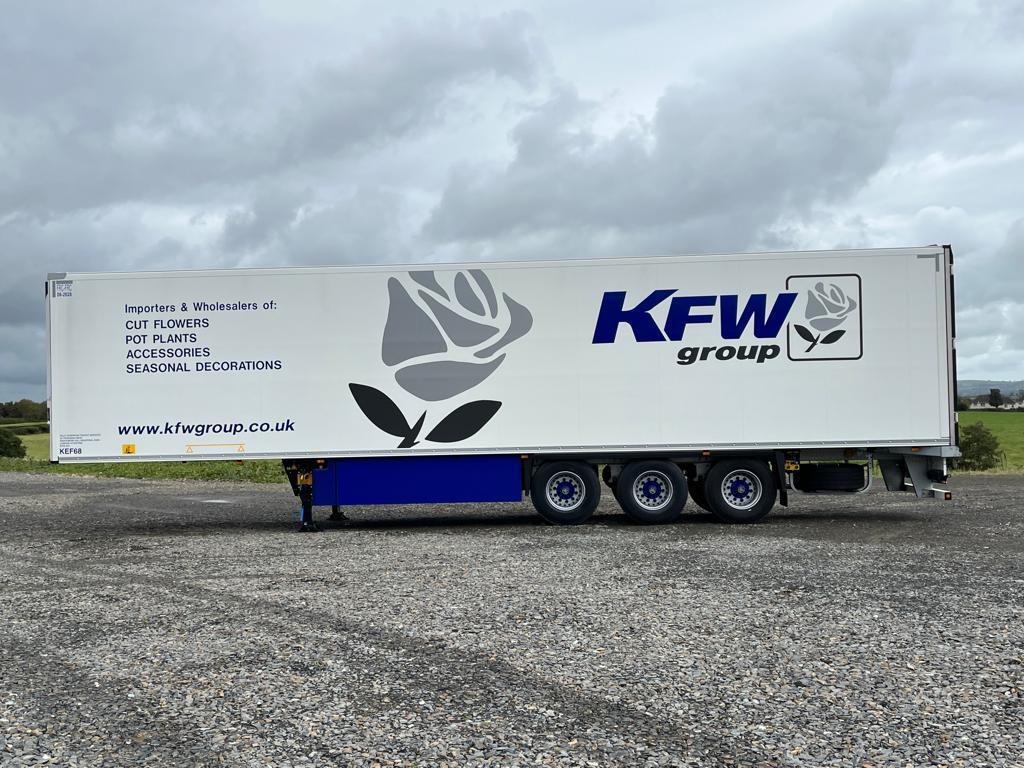 The other 2 trailers added were Schmitz Cargobull hanging trailers. These trailers allow for our us to assist some of our customers further with the movement of hanging beef to add to the services already provided.
Big thanks must go to Schmitz Cargobull for delivering quality trailers once again to our specifications, also to Daran at Hollywood Signs for once again delivering a quality finish.